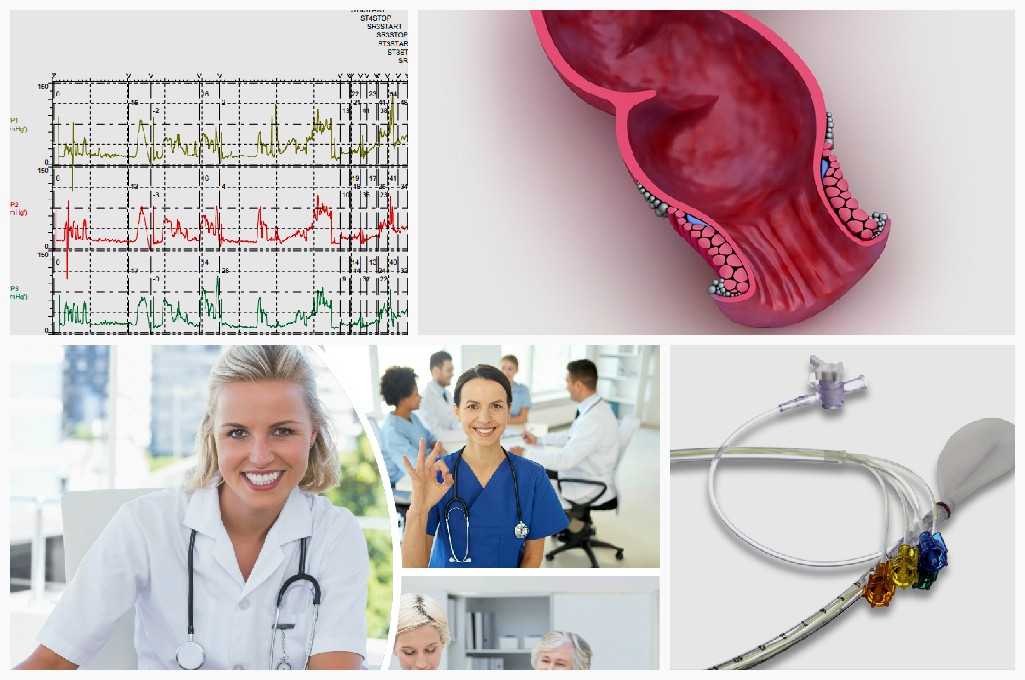 BHN serves ObGyn, urology, urogynecology, and gastroenterology practices all across the U.S., providing a range of in-office diagnostic services. These diagnostic services typically include staffing, equipment, supplies, and interpretation software. BHN partners with its clients to help them succeed. For one gastroenterology practice operating on the East Coast, BHN partnered to provide anorectal manometry (ARM) at several of its 10 locations. Prior to partnering with BHN, this gastroenterology practice was not providing ARM directly to its patients. For the patients that needed ARM diagnostics, the patients were being referred out to two university hospitals that did offer ARM. This caused the patients to have to travel considerable distances (typically over two hours driving) and suffer through a "large hospital" waiting experience. This was not at all pleasing to patients.
In addition, by referring out ARM patients to the university hospitals the gastroenterology practice was losing out on the ARM revenue. ARM typically reimburses under CPT codes 51784, 91120, and 91122, and performing ARM tests can be profitable if done properly by a skilled and proficient nurse. Furthermore, because patients were being referred out to busy university hospitals, the results often did not come back in a timely manner. This caused additional patient frustration and delayed the data required to make the needed treatment/surgery recommendations.
The gastroenterology practice briefly considered acquiring ARM equipment and training their own staff to perform the ARM tests. However, after a thorough financial analysis they determined that the capital expenditure would be substantial and additional headcount would be required to perform the tests. If they did follow this path, they would only be able to offer ARM testing at one of its locations, which was not what they wanted to achieve.
Therefore, they partnered with BHN to perform the ARM tests at multiple locations. BHN's ARM fees are all "per use" with no upfront costs and no capital outlay. This partnership achieved exactly what the gastroenterology practice wanted to achieve, which included:
No up-front capital outlay for ARM equipment
No additional headcount expense
No training costs
The ability to offer anorectal manometry (ARM) testing at multiple office locations
High quality ARM data
BHN was able to help this gastroenterology practice achieve all its initial objectives within a one month period. However, once ARM testing ramped up, the gastroenterology practice's physicians uncovered additional concerns. These concerns related to interpreting the complex data derived from the ARM tests. Some of the physicians' schedules were too overloaded to be able to spend the time needed to fully interpret the ARM test results and create a comprehensive summary report. Other physicians did not have the ARM interpretation experience needed to interpret the raw ARM data properly. BHN was able to address these ARM interpretation issues through its robust anorectal manometry software platform called ARMAnalysis® . ARMAnalysis provided the physicians with several benefits. First, it performs much of the manual and repetitive work automatically, making it much easier to understand, visualize, and report on the ARM data. Second, ARMAnalysis allowed the doctors to connect online to other gastroenterologists that have extensive experience with ARM test data and allowed them to leverage their experience in interpreting the data. This effectively bridged the knowledge issue. Along these same lines, the ARMAnalysis software created comprehensive reports in electronic (PDF) format that met the gastroenterology practice's EMR documentation requirements.
In summary, BHN was able to help this gastroenterology practice achieve and surpass all of its ARM objectives, and this practice is now offering ARM successfully to hundreds of patients annually. The primary benefits the practice achieved include:
Offering ARM testing at multiple locations to make it as accessible as possible for patients and to reduce their travel time and costs
Offering ARM testing to all patients while incurring no prohibitive up-front capital expenditures
Providing a fast turn-time on rectal manometry testing, so patients are receiving needed treatment more rapidly
Interpreting ARM test data accurately and efficiently by using BHN's ARMAnalysis software and using the ARM experts available via BHN's software platform
Generating a reasonable profit by offering ARM testing to its patients
"We have been wanting to provide rectal manometry for years, but could never quite find the right solution. BHN connected the dots for us and had us up and running in no time. I couldn't be more pleased. "

Senior Gastroenterologist at this practice